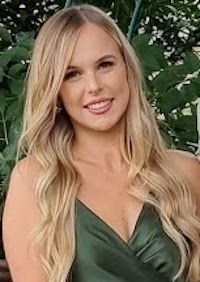 Charlie commenced hairdressing as a Saturday girl at the age of 13 whilst still in school and upon leaving, trained as an Apprentice at New College, Stamford where she passed her NVQ Level 2.   Following the completion of her Level 2 qualifications, she continued her education at Peterborough Regional College, where she achieved her NVQ Level 3, learning plenty of different ideas such as creative cuts, fashion colours, avant garde catwalk looks and also hair extensions. She is a perfectionist.
Charlie has been a part of the Fellowship and has helped work on stage at Salon International.   She has been on lots of different courses since being qualified as she loves to follow the latest fashion and trends.  In September 2017 she attended another, advanced, colouring course at Wella's London academy.
Charlie is passionate about colouring, highlights, freehand-balayage, ombre, hair-up and gent's cuts.   She also specialises in Nano-Ring and Weft Luxury Hair Extensions.   Appointments can be made to discuss the application, time and price.
"I love my job, I love being creative and thinking of new ideas for each and every single one of my clients.   I believe that clients should feel unique and have their hair personalised and tailored for them.   I love the world of hair dressing at the moment, it's amazing and is changing every day.  I am really enjoying the freehand colour techniques that are in at the moment."
Charlie was promoted to Creative Director in March 2022 and now assists in the day-to-day running of the salon, as well as attending to her many clients.